Tricky Stitches Studio
---
Carmela Rose and her wee babies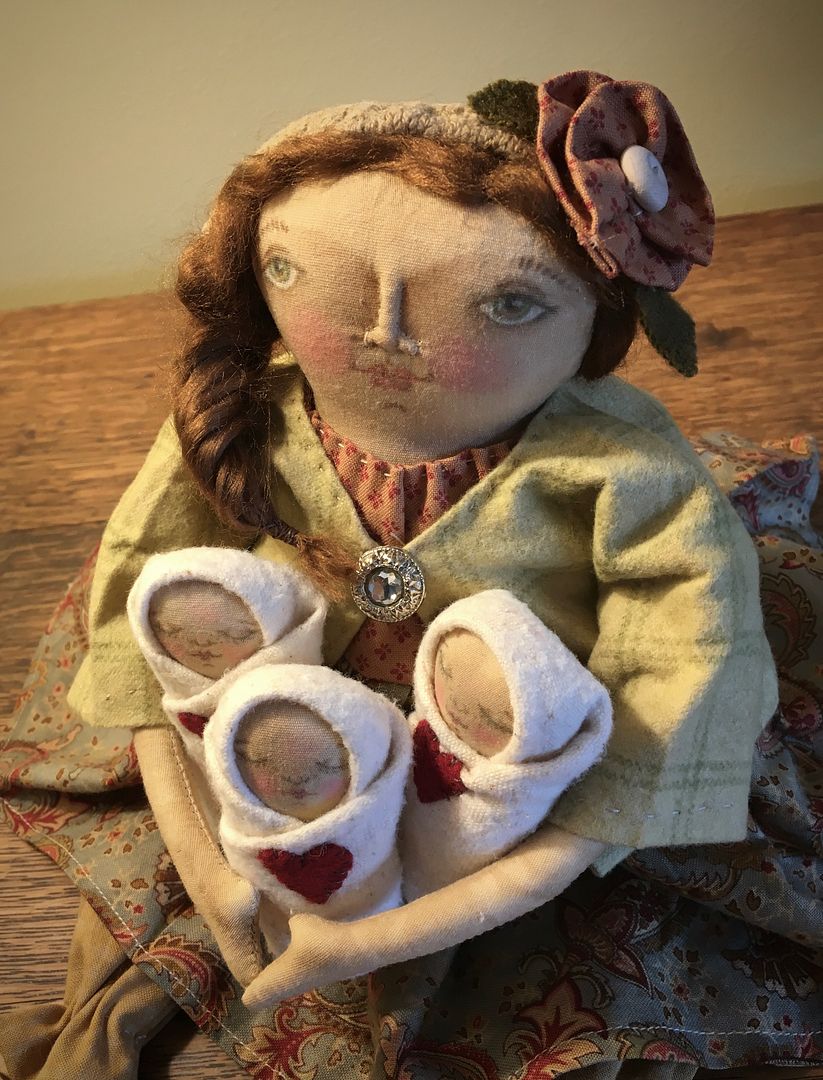 Happy Spring! I'd like to introduce you to Carmella Rose and her wee babies. Carmella is a tribute to mothers everywhere and would make a lovely Mother's day gift. She is made from stained muslin with hand drawn and stitched features. Her dress, jacket, and bloomers are made from top quality quilt shop fabrics in gorgeous colors and lightly stained for a time worn coziness.
Her beret is cotton knit and embellished with a handmade flower, vintage button and wool leaves. Her hair is a silky mohair fashioned into a side braid. She holds her 3 bundles of joy in her arms. Each bundle has an appliquéd wool heart.
She is approximately 14 inches tall and the wee babies are just over 3 inches. She is a Tricky Stitches Studio original one of a kind doll. She will arrive signed, dated and with a guarantee to make you smile!
Price for Carmella Rose and her wee babies is
$129 plus USPS Priority Shipping in the USA
International customers please email me for shipping price.
To Purchase, please e-mail me at trickystitchesstudio@aol.com
~~~~~~~~~~~~~~~~~~~~~~~~~~~~~~~~~~~~~~~~~~~~~~~