Artist's Bio - Lynn Bird of The Tattered Hare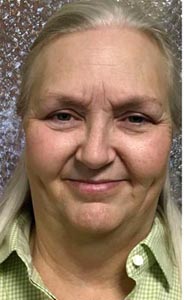 As a Navy family, we moved around the United States quite often. I started dabbling in art while stationed in San Diego years ago. I was able to continue with my art when we moved to Memphis and Virginia Beach.
My first creations were making cloth dolls and their clothes. I moved from there to making fabric rabbits and moose dolls. Finally, I discovered papier mache'. When making my papier mache' pieces, I have used everything from Styrofoam bases to light bulbs and plastic bottles. Recycling allows me to combine my love of art with my efforts to improve household recycling to reduce waste.
My creations are seasonal making witches, ghosts, Santas and snowmen often using new and used items. I have been married 37 years to a very understanding husband. We have three children and one grandson.