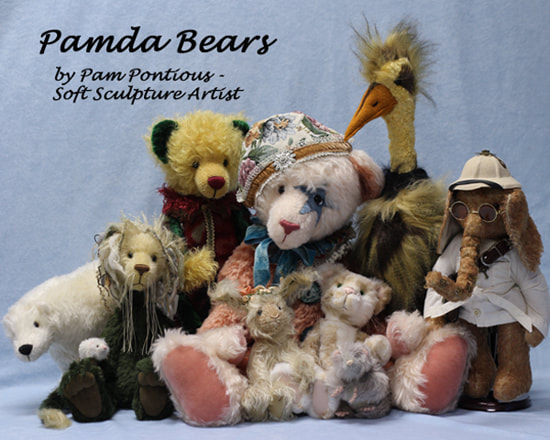 Pamda Bears
---
"The Bunnies Three"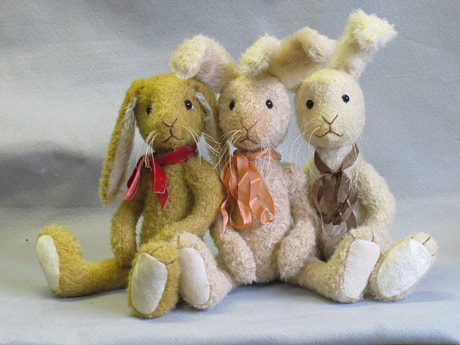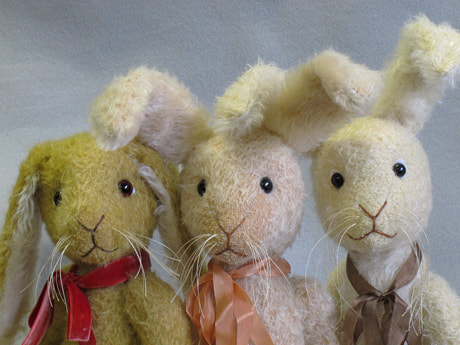 From left to right: Parnell, Derwin and Langford.
"The Bunnies Three are all sweet old fashioned rabbits made from distressed sparse mohair. All three are jointed 5 ways and have wire armatures in their arms. The stand-up ears on Derwin and Parnell are wired so they can be posed. Parnell and Langford have glass eyes. Derwin's eyes are antique shoe buttons.
Parnell is old gold, Derwin is peach, Langford is vanilla cream. They all look great in prim/antique décor.
Measurements: Each stands approx. 11" tall, not including ears.
"The Bunnies Three" are One-Of-A-Kind pieces by Pam Pontious of Pamda Bears and will come signed and dated.
Each bunny is $190 with free Priority Shipping in the U.S.
For shipping outside the US, please e-mail me at pamdabears@yahoo.com
~~~~~~~~~~~~~~~~~~~~~~~~~~~~~~~~~~~~~~
For additional photos of my listings, please visit my blog
~~~~~~~~~~~~~~~~~~~~~~~~~~~~~~~~~~~~~~
---