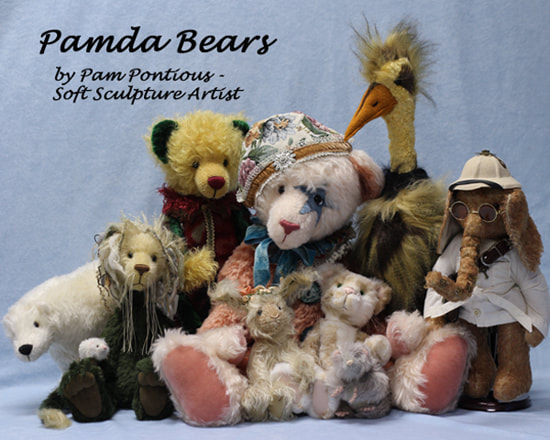 Pamda Bears
---
"Neil Panda"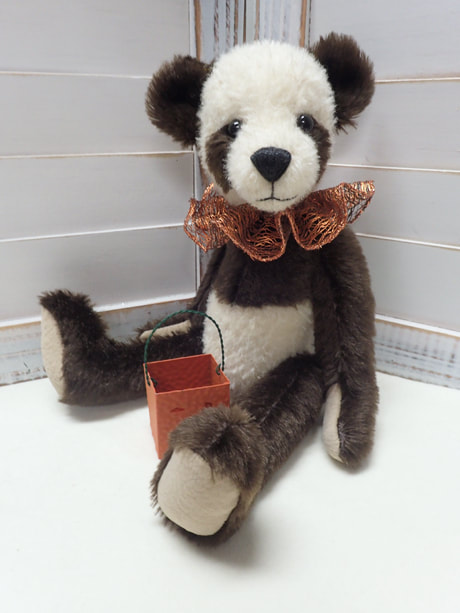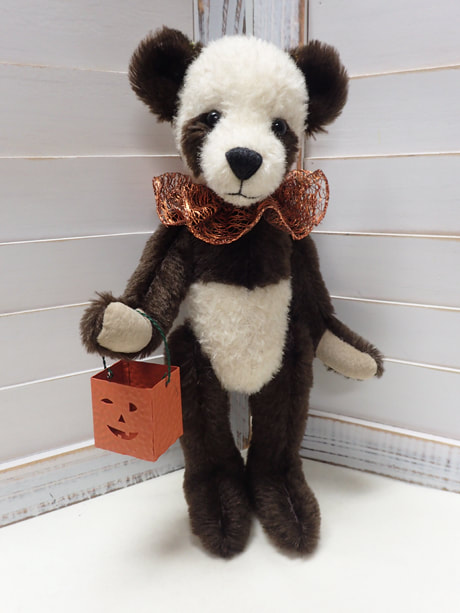 Neil is already for trick or treating. Neil is a brown and vintage white panda, stands 10 inches tall and jointed 5 ways. He made of matted/distressed vintage white and short brown mohair fabrics. Neil wears an orange mesh ribbon collar and carries a pumpkin bucket
Measurements: "Neil Panda" stands 10-inches tall
"Neil Panda" is a One-of-a-Kind piece by Pam Pontious
of Pamda Bears and will come signed and dated.
"Neil Panda" is $155 with FREE shipping within the US.
shipping outside the US is not available at this time.
Please e-mail me at pamdabears@yahoo.com with any questions.
---