Artist's Bio - Jacqueline Patrick of Mountain Laurel Clay Creations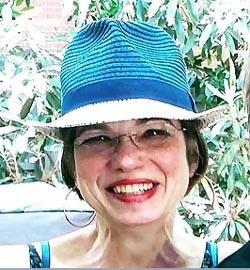 I am a polymer clay artist and art doll maker. I was born in Dayton, Ohio and have lived in Las Vegas, Nevada; Orange County, California; Eastern North Carolina; and now live in the mountains of North-East Tennessee. I work in a cabin on six acres in the Cherokee National Forest where I live with my husband and two Akitas.
I am a self-taught artist. My first exhibit was at Union Street gallery in Erwin, Tennessee. My art has been displayed at the Madison County North Carolina Welcome Center as part of a local artists' collection. I have also participated in several local art festivals and am a member of the Professional Doll Makers Art Guild. I hope you enjoy my art as much as I enjoy creating it.
~ Jacqueline Patrick