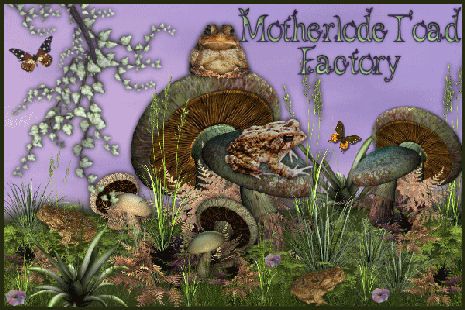 Motherlode Toad Factory
---
Patches, a very "Frayed Cat"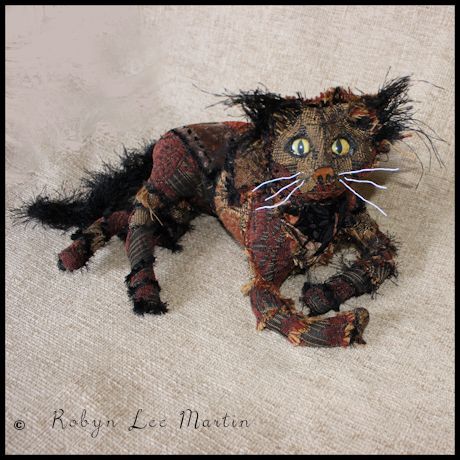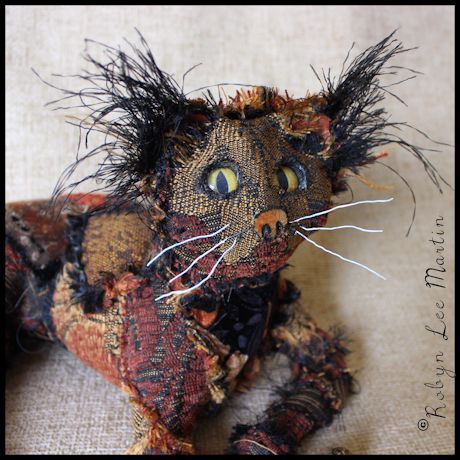 Patches is a fabric cat made of bits and pieces of frayed upholstery fabric. She has an internal wire armature. Her tail is covered with fuzzy yarn. She is approximately 13 inches long and is 6 inches tall. All of her "patches" of fabric are hand sewn to her body. She has glass eyes and metal whiskers.
Patches is $45.00 + 10.00 Shipping inside continental USA SOLD!
For shipping elsewhere, please e-mail me at motherlodetoad@volcano.net
~~~~~~~~~~~~~~~~~~~~~~~~~~~~~~~~~~~~~~~~~~~~~~~~~~
Cala Lily Bouquet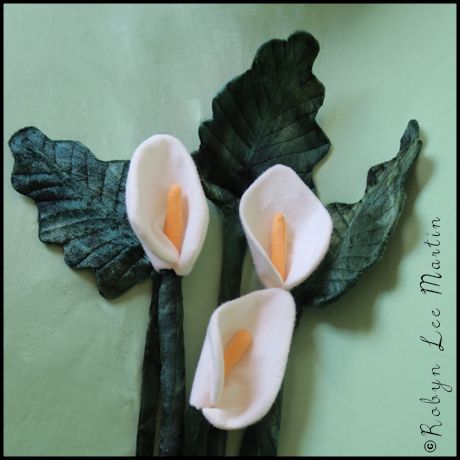 Three leaves and three lily blossoms that are hand sculpted and sewn from panne velour. They measure approximately: 24 inches tall. They are striking in a vase or lying down across any surface.
Cala Lily Bouquet is $55.00 + 12.00 Shipping inside continental USA
For shipping elsewhere, please e-mail me at motherlodetoad@volcano.net
~~~~~~~~~~~~~~~~~~~~~~~~~~~~~~~~~~~~~~~~~~~~~~~~~~
---