This Month's Featured Artist:
Bittersweet Pastimes
by Debbie Garlem
How did you get started in your craft?
As a young girl in grade school, I remember how much I loved art! Whether it was coloring, cutting, pasting, it didn't matter. It was a friend's mother that taught me how to use a sewing machine. That opened the door for creating. The first items I sold were little sock bunnies all dressed up in their Easter best and fabric baskets. My mother took them to her work and sold them for me. After our first son started school, I took painting lessons. Then I started doing craft shows. I was a late internet bloomer. One I started selling on Ebay, I got into a group of other Primitive sellers. I was having a ball creating and selling. I've met so many nice people both fellow artists and customers. I have entered my work in Early American Life Magazine and was accepted each time into their Directory of American Traditional Crafts Holiday. That was a HUGE honor. Although I have no longer been able to work on my art as much as I did in the past, I still thoroughly enjoy making my dolls.
What are your inspirations?
My inspiration comes from many different sources. Most comes from history, nature and Holidays!
What are some of your favorite things?
Some of my favorite pastimes, other than creating include spending time with my family, going for long walks with my husband and our two little dogs, and of course shopping and decorating and redecorating my house!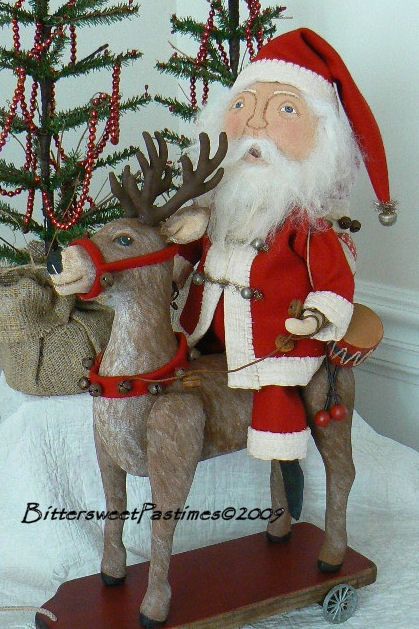 Visit Debbie's Marketplace page
***If you are interested in a being a featured Guest Artist for a month and have unique art, please drop us a line @ pfattmarketplace@gmail.com***