Spring has arrived!
Spring is here and there is art in the air! We have lots of new art for you see
as well as new artists for you to welcome.
We are pleased to have Teresa Kogut join us as our Guest Artist this month and our P.F.A.T.T. Artist Spotlight is shining on suz davis of suz davis studio. Visit both using the buttons above to get an inside look at these talented artists and their creations.
We have three new artists joining us this month, David Schilling of The Shadow Farm and Mike and Donna Brown of Brown's Country Originals. You'll find their offerings on their respective pages here at the The Marketplace and you can get to them by clicking on their thumbnails in the selections below, or their company names in both the left and right-hand columns.
Now, Let's Shop Some Art!
40th and Plum
Amber Leilani
Apple Hollow Folk Art
A Wing and A Prayer
Brown's Country Originals
The Cheswick Company
Confounded Concoctions
Crows in the Attic
Crows Roost Prims
Fox and Hare
Ginny Diezel Studios
Howling Moon Designs
Kindred Arts Prim
LLA Creations
Miller Campbell Designs
Motherlode Toad
Mother's Dream Artworks
Poplar Hollow Studio
She's Off Her Rocker
Soft in the Head
Spider Sisters Studio
suz davis studio
Sweet Things by Arlene
The Shadow Farm
The Wicked Woods
Tilted Asylum
Time On My Hands
Veena's Mercantile
Willow Hollow Creations
Wolf's Folk Art

Don't forget to check out and "like" our Facebook Page!
---
Please Note: If you are seeing last month's items, please hit 'refresh' on your browser and/or clear out your temporary internet files.
When a site goes live sometimes the old version still appears for a time. This is because the older version is still stored in the cache of either your computer (DNS) or your Internet Service Provider (ISP). The local computer cache can be reset, but should not be done so without full understanding of the process and implications of doing so. We can direct you through this process if you like, but fortunately, both this and the ISP types of caches clear themselves on a regular basis (though the intervals at which they do so will vary) so all you really need to do is wait.
Click on Tools in the top menu bar. Scroll down and select Internet Options. Click Delete under Browsing History. At the bottom, click Delete All, or mark the items you wish to delete, such as Temporary Internet Files and History, then click Delete or Yes.
---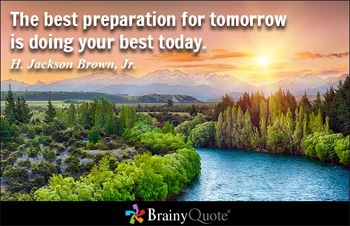 ***If you are interested in a being a featured Guest Artist for a month and have unique art, please drop us a line @ pfattmarketplace@gmail.com***