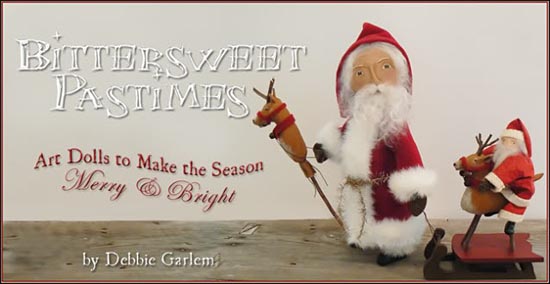 Bittersweet Pastimes
---
"Red & White October Santa's"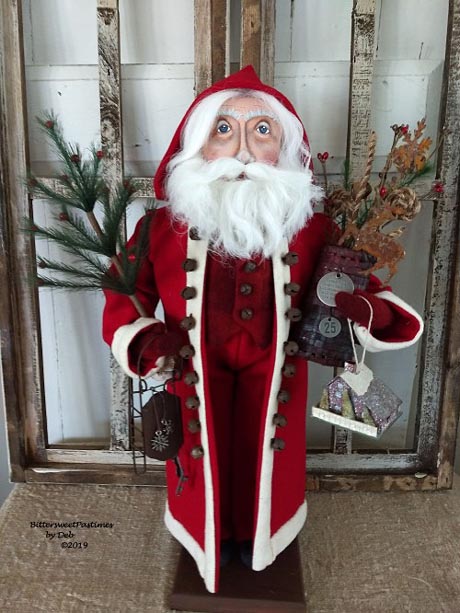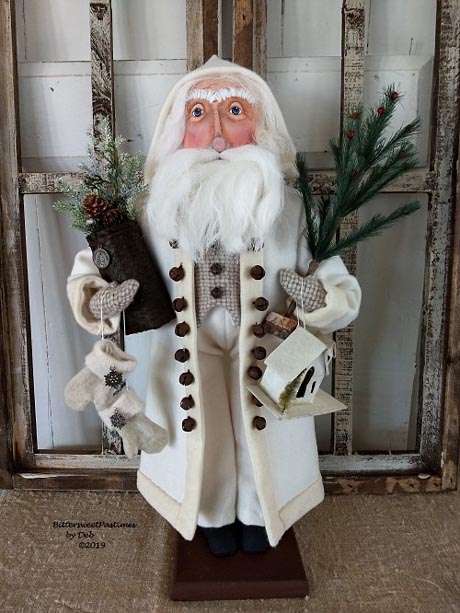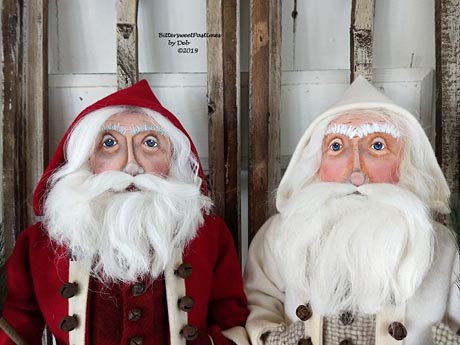 This month I have the privilege of bringing you two Santas. Each Santa is made similar in design and construction of my own design.
Each Santa is made from painted muslin. Their facial features are accomplished with needle sculpting and detail painting. Their hair, beards and mustaches are made from sheep's wool, sewn in place. Their bodies are made from muslin with wired arms. Their legs and boots are securely attached to a painted wood base.
Santa's shirts are made from cotton with vintage buttons. Their vests, trousers, coats, trims and mittens are made from wool. They have rusty bells sewn down the front of their coats. Both are holding a variety of accessories.
Measurements: Santa stands about 21" to the tip of his hood.
"Red & White October Santa's" are One-Of-A-Kind original pieces
and will come to you signed and dated by me.
"Red & White October Santa's" are $149.00 each plus $10.00 for shipping SOLD!
east of the Mississippi River and $20 shipping west of the Mississippi.
To Purchase, please e-mail me at debbiegarlem@gmail.com
---