Bear River Folk Art
---
"Run Tom Run"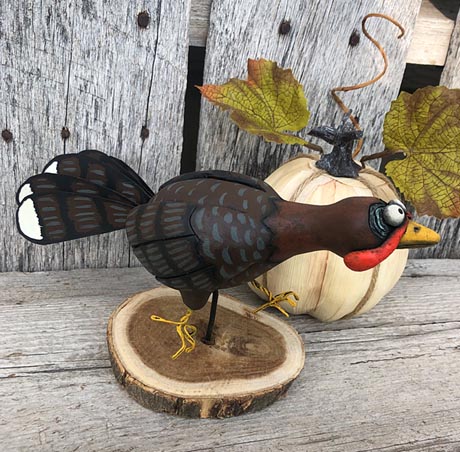 "Catch me if you can!!" Tom is gettin' while the gettin' is good. He is made from polymer clay, sturdy paper, wire and a wood slice.
Measurements: "Run Tom Run" measures 9½" long x 5" tall.
Price is $75.00 plus $10 Shipping within the Continental U.S.
To inquire about shipping rates outside US e-mail me.
To Purchase, please e-mail me at carijenkins@yahoo.com.
---