Apple Hollow
---
"New England Folk Art Uncle Sam"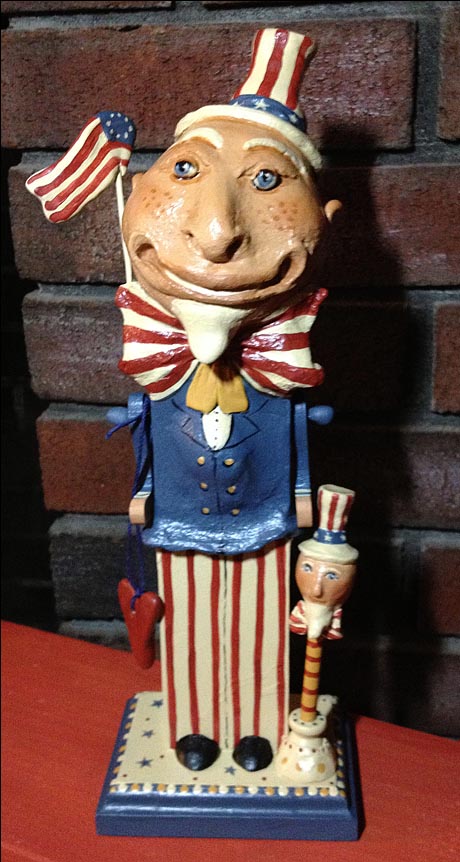 This whimsical Sam is made from Wood and Clay. He is dressed in a traditional suit of Red, White and Blue, with Stars and Stripes. Uncle Sam is sporting a Top Hat, Bow Tie, Jointed Arms, an American Flag, a Red hanging Heart and an Uncle Sam on a Stick!
Sam stands 11½ inches tall. He's signed, dated, and made with a touch of New England Folk Art Patriotic Charm!
Price: $75.00 plus FREE Shipping in the Continental USA
To Purchase please e-mail me at applehollow@aol.com
---